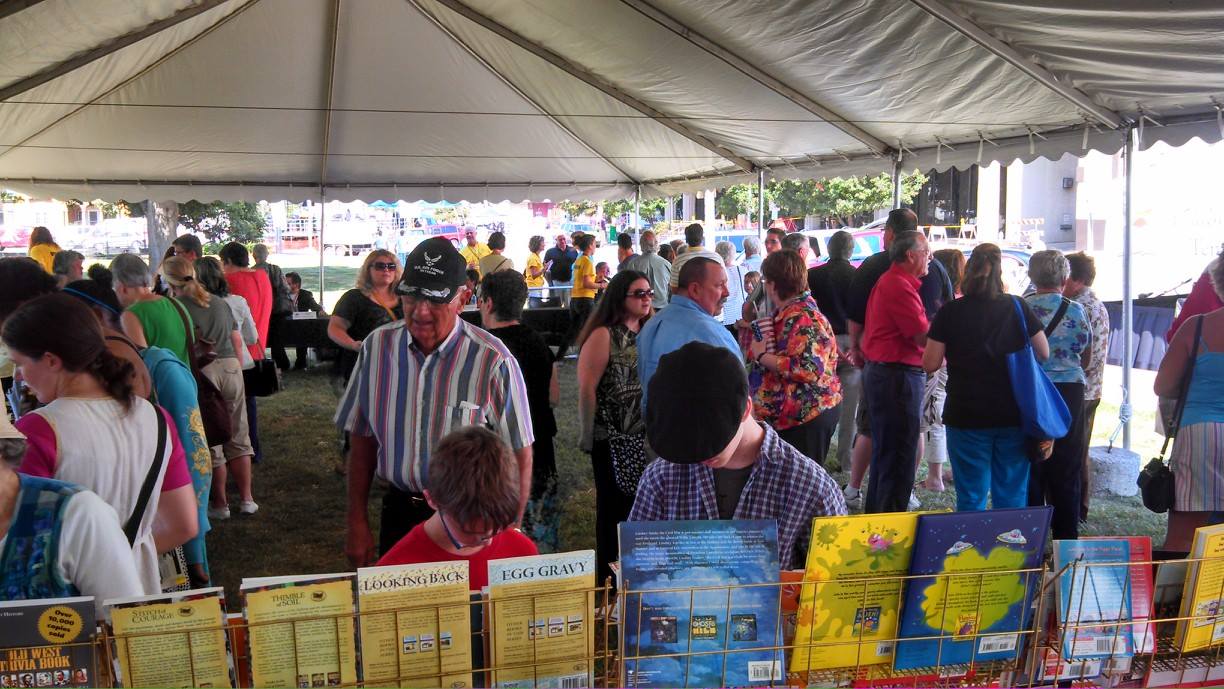 Interested in joining us as a vendor in 2017? Email us at kbfvendors@gmail.com and we'll add you to our list!
The basics:
-You must have a direct connection to the book industry or literacy (authors, publisher, book stores, writer's groups, libraries, etc.). If you're unsure if you qualify, please contact us before submitting your application and payment.
-As we have in past years, we are again allowing individual authors to purchase a half booth space. If you are submitting your application under a publishing company's name, you should purchase the full booth space.
-Half booth is $75, full is $150 and a double booth is $250. Nonprofits and food vendors receive a full booth space for $100.
Questions? E-mail Reagan at kbfvendors@gmail.com.