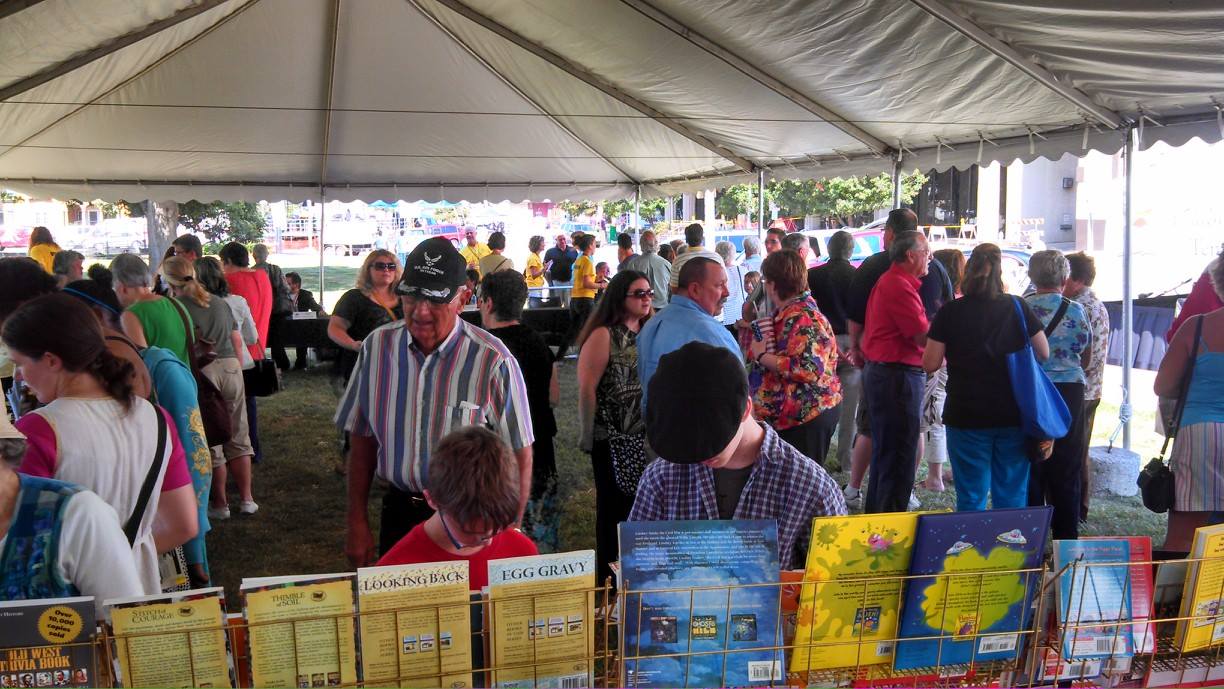 2017 Vendors:
Publishers
Launchcrate Publishing
Alban Lake Publishing
University Press of Kansas
Flint Hills Publishing
Alternating Current Press
Pen & Brush Press
Magnificent Cowlick Media
Usborne Books
Authors
Sid the Sasquatch
Elisabeth Hamill
Dianna Kemnitz
Ken Berry
Deborah Dykeman
Shelly Simoneau Stories
S.C. Hallen
Jennifer Gadd
Jan Allison
Matthew Olson
Candy Johansen
Cathy Callen's Books
Rosie Williams
Romalyn Tilghman
Josh Dechant
Kimberly Jones
KHall Books
Judith Carroll
Jose Lucio
Non Profits
State Library of Kansas
Topeka Shawnee County Public Library
Topeka Literacy Council
Storytime Village
Emporia State University, School of Library and Information Management
Interested in joining us as a vendor in 2018? Email us at kbfvendors@gmail.com and we'll add you to our list!

The basics:
-You must have a direct connection to the book industry or literacy (authors, publisher, book stores, writer's groups, libraries, etc.). If you're unsure if you qualify, please contact us before submitting your application and payment.
-As we have in past years, we are again allowing individual authors to purchase a half booth space. If you are submitting your application under a publishing company's name, you should purchase the full booth space.
-Half booth is $75, full is $150 and a double booth is $250. Nonprofits and food vendors receive a full booth space for $100.
Questions? E-mail Reagan at kbfvendors@gmail.com.