(This is the second post in a series featuring some of the great libraries across our State.)
The Eudora Kansas Library is a gem in that small, Northeast Kansas town. And today, we feature their library!
Eudora Public Library
14 East 9th Street Eudora, KS 66025
785-542-2496
eudorapl@sunflower.com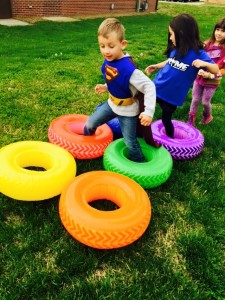 Libraries these days do such a great job of identifying needs in their communities and working to meet those needs. Eudora Public Library is no exception. This summer, they're starting a new book sharing program for those in their community with health or transportation challenges. The applicants fill out a profile where they provide information like type of print or audio desired, genres, favorite authors and/or subjects, and anything they do not want in their books (sex, violence, language, etc).  Some of the benefits to those in the program will be personalized visits, no overdue fines, and longer lending periods. What an awesome idea!
They also have a Food 4 Fines program twice a year. It was implemented last summer with great success. Last Fall, they ran the program during the holiday season as that is always a time when food pantries need additional assistance. They also coupled that specific F4F with a collection for military families where not only could patrons donate food and toiletries for those families but they were also able to write letters for those serving overseas.  That particular box for the military went to an area highly classified where those in the military do not get a lot of home comforts. Through the F4F program, they're able to provide their local food pantry with multiple truckloads of food while families donating receive $1 waived from their library account (up to $10) for each food item they bring.
No need to tiptoe in this library! The staff here have strived to create a homey environment where patrons won't be hearing, "Shhhh!" around every corner. They have a small space, but they have worked hard to make it a great environment for all ages.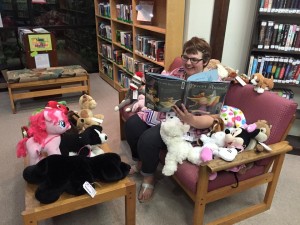 Be sure to check them out on social media and leave them some love:
https://www.facebook.com/EudoraPublicLibrary
https://www.pinterest.com/EudoraLibrary/
https://twitter.com/eudorapubliclib
http://eudora.mykansaslibrary.org/
A little library with a big heart and big dreams. Sounds like exactly the kind of library we would want to be a part of!